Helpful Tips About Credit Card Debt:
The Top 3 Reasons Why Credit Card Debt Settlement Is The Best Choice
Understanding The Benefits of Debt Settlement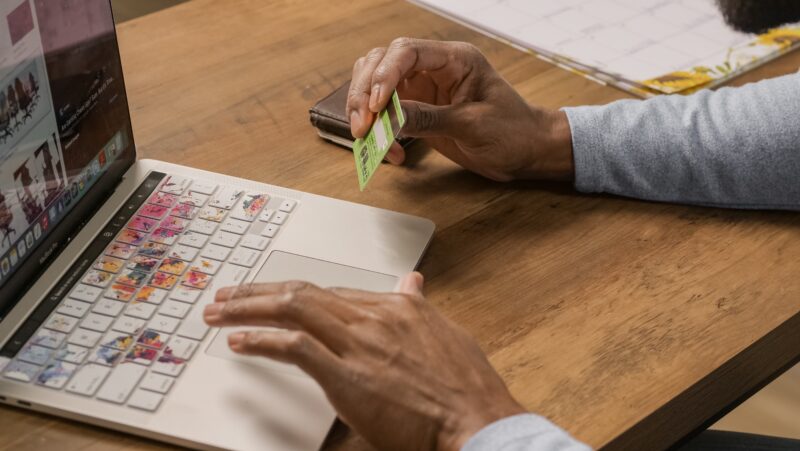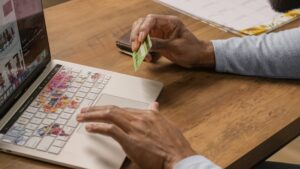 Credit card debt is among one of the most popular forms of debt. Majority of Americans today have accumulated some form of debt including credit cards, payday loans, installment loans, car loans, student loans, and business loans, with credit card debt taking the lead at 70%.
Credit cards are fairly easy to obtain for a borrower, however the interest rates and fees that apply, especially to the borrowers who may not have the best credit history, are usually extremely high. These high rates and fees add up over time, and for those who only pay the minimum balance due each month, they will have paid off at least three times the original borrowed amount by the time they pay off the entire balance.
If you do the math, that means that if you borrow $3,000.00 then by the time you pay off the entire balance at a minimum monthly payment, you will have paid around $9000.00, of which $6000.00 was just in interest and fees. 
This is a common trap for individuals who may not consider the end game when applying for a credit card with high interest rates. Most people will end up falling behind on payments, causing extra fees and a negative mark on their credit for each debt that falls behind. 
A negative mark on a credit report for an outstanding balance can cause your credit score to be lowered significantly to the point of an extremely poor credit score. A poor credit score will not only ruin any chances of future loans for emergencies, but will also drastically reduce your chances of being eligible for any future large purchases. 
Many Americans are struggling with a low credit score and most of them actually have no idea what debts have accumulated throughout the years as a consequence of obtaining loans and credit cards. Knowing what debt you have and knowing your credit score can play a role in helping you get out of debt and getting a clean slate.
So what do you do if you are in this situation?
Knowing your options is power when it comes to handling your debt. There are a few top reasons why Credit Card Debt Settlement is the best choice, but first let's get a better understanding of what debt settlement is. 
Settlement in terms of debt means that the amount borrowed can be negotiated down with the lender for a payout of less than what you originally borrowed. 
Why would a lender do this? 
The main reason a lender will consider a settlement is because they would rather get some money than no money at all from the borrower. When a borrower stops paying, both the borrower and the lender lose; the borrower loses points on their credit, and the lender simply doesn't get paid.
In most states, the debt itself does not expire or get removed until the borrower pays it. In some states, the debt will continue to show for 7 years or possibly more. Aside from paying the lender and closing out that debt, there is nothing else you can do to completely remove the debt except for possibly filing for bankruptcy, which is a whole other beast to tackle, and that is only if you are even eligible to do so. 
It is important to keep in mind that a lender can also take legal action and get paid through garnishment if the debts are left neglected and unpaid by the borrower. Another crucial note is that even if the account is closed due to nonpayment, in some states the interest may still accrue.
The truth is that any unpaid debt will haunt you for a very long time.
There are two options other than bankruptcy for getting out of debt completely. One is to consolidate them into one affordable payment plan, and the other is to hire a professional debt settlement company to resolve your debts one by one. 
Debt settlement should be done by a professional for many reasons. Mainly because the experience of a professional will always be able to negotiate a better deal with your lenders as well as maintaining your account so that everything is organized, on time and compliant by your state's standards.
A strong recommendation is to seek help from a reputable Debt Settlement Company that will have your best interest at heart, one that understands your unique situation, and one that is willing to put in the time and effort to get you the best possible results.
When done correctly, the benefits of Credit Card Debt Settlement outway the negative impacts of debt by a landslide.
Another recommendation to prevent future financial hardships would be, to educate yourself on financial literacy so that you gain knowledge and gather valuable information that will lead you towards better outcomes.
These are the top 3 reasons why debt settlement is the best choice for your Credit Card Debt.
Settling your credit card debt will allow you to regain control over your finances, while saving your credit from the impact of bankruptcy, and also to give you the opportunity to finally wipe the slate clean for all future investments, like a business, a car, a new home, etc.

Debt Settlement will allow you to make one low and affordable monthly payment. An effective debt settlement program will reduce your overall debt by 40%-60% on the dollar. This in return will better the quality of your life by relieving the stress of not being able to pay your bills on time and the struggles of late fees, and high interest rates. 

By negotiating a settlement with your lenders, you will save a significant amount of money. First by paying off the debt for less than what you originally owe, and second by eliminating all of the extra interest and high fees. 
Having questions or concerns about Credit Card Debt Settlement is completely normal, and you have the right to get answers and feel safe and secure with your choice. 
If you are looking for a reputable company that can help you settle your outstanding debts, Encompass Recovery Group (ERG)  is a team of experienced Debt Relief Specialists that actually care about your well being. ERG's mission is to help you reach your Financial Freedom goals with ease. 
Call Encompass Recovery Group today for your free consultation and debt evaluation and see if you qualify for our debt settlement program. You will receive a free no obligation quote and an opportunity to get rid of your credit card debt once and for all. 
Understanding the benefits and options available to you is power when it comes to debt. You can finally wipe the slate clean and start fresh by choosing Debt Settlement with Encompass Recovery Group.