Benefits of Consolidation By Encompass
Recovery Group
Benefits of Debt Consolidation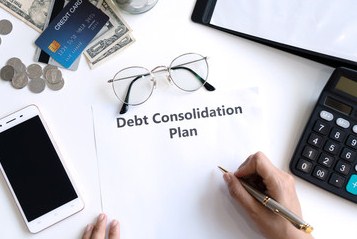 When you Consolidate Credit Cards, you ultimately end up paying back much less than what you were paying before. Consolidating your Credit Cards will allow you to simplify your life effectively by saving thousands of dollars in interest and in fees. Credit card consolidation offers superior benefits by lowering your interest rates and lowering your monthly payments. If you are behind we will bring your accounts totally current stopping annoying late and over-limit fees. With your new repayment plan, you will have more money available to meet other living expenses, including housing and career-related necessities.
Borrowers with hardships may qualify for ERG Hardship Program depending on their debt-to-income ratio and their family size. We will cater to the special needs of each client. Our Debt Consolidation program offers extremely flexible repayment plans that can be extended up to 48 months depending on the client's debt load amount. There are many benefits available to you when you consolidate your unsecured debt. What are you waiting for? Call (877) 702-2454 and let ERG assist you in consolidating your unsecured debt today.
Encompass Recovery Group now offers a 100% Guarantee on Our Debt Consolidation Program. We will guarantee your consolidation being set up or your money back. This includes a successful setup with the creditors listed on the program. If for any reason we are unsuccessful we will refund you 100% of your money guaranteed. Just another reason to use Encompass Recovery Group for all your consolidation needs. We look forward to assisting you.