It could be tough and confusing to manage your finances in situations where you have loans spread across different loan accounts and credit. For those who have been using payday loans for an extended period, losing track is a common setback. Reborrowing and rollovers can make you get into much more debt.
A debt consolidation program could be a perfect solution if you are looking for a more comfortable and efficient way to repay your loans. 
The debt consolidation program aims at managing and paying off different existing loans through a single payback payment. This is possible by applying a fresh payback amount that is enough to cater to the full amount required to service your entire loan via a debt management strategy that puts together all your loans into a single account.
This method is often applied in instances where one has different debt loads. It focuses on staying organized and managing the borrower's finances. The chances of forgetting to pay your loans on time are eliminated.
The main idea of consolidation of debts is to evade multiple deadlines and multiple repayments with varying and high-interest rates.
Types of Debt Consolidation
Debt consolidation is available in two forms: One needs to take a bigger loan to cater to all the active loans. The other type of debt management method combines all your loans into one account with reasonably lower interest rates.
Debt Consolidation Loan
One of the ways to manage multiple accounts and credit cards is to take a much bigger credit. This kind of loan can be secured from a credit union, bank, or any reputable lender. It is important to ensure that the amount of loan secured should be large enough to service all the existing loans at a go.
Unlike in payday loans, the borrower's credit score is considered by the lender in a debt consolidation program. Fortunately, you can still secure a loan even with a negative credit score but with slightly higher interest and fees.
Debt Consolidation Program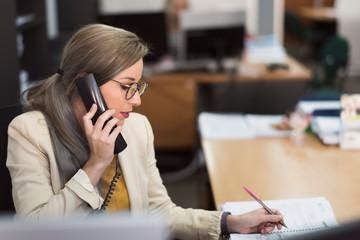 No loan is required under this type of debt consolidation. It is ideal for payday loan creditors with different loans from a single debtor. Payday lenders can provide this type of loan relief program where different debts from one borrower are combined into a single pay line. By doing this, lenders can achieve a successful collection of loans from their borrowers. 
Under the debt consolidation program, the creditor remits a single payment to the credit counseling agency. The amount is then distributed to the concerned lenders by the agency. The agencies are also responsible for eliminating unnecessary financial fees, which have been making borrowers sink into deeper debt.
However, debt consolidation may not be ideal for people who have challenges affording their monthly payments. It is crucial to consider your financial position first before taking a debt consolidation, as it could cause you more harm than good if you are unable to pay your monthly repayments.
Pros
You can be able to manage all your loan debts in a regular single monthly payment.

The chances of missing your monthly payment are eliminated

A combination of your secured loans results in a significant reduction in interest rates

Reduction in paperwork

Credit damage is reduced

It is much easier and straightforward to budget for a monthly repayment

You will be able to evade stressful calls from collection agencies

You will be able to save on fees and loan charges
Cons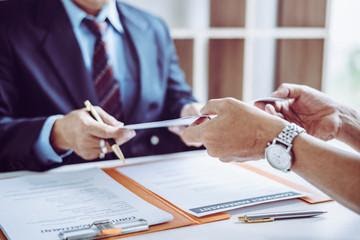 It may take longer than usual to

repay your debt

. An average period for debt consolidation is between three to five years.

Financial charges and interests return immediately if you miss on the repayment of your loan consolidation

The amount of debt is neither forgiven nor reduced

Interests and financial charges return as soon as you miss your consolidation loan repayment.

Interest rate discounts are not offered
It is essential to stick to one repayment plan until your debt is fully paid off. It would be best if you considered discussing the terms and conditions that will be favorable to you depending on your financial capabilities with your credit agency.
Why wait? You should consider taking a debt consolidation today and pay your loans with much ease. Contact Encompass Recovery Group for guidance on debt consolidation, and manage your finances with ease.
References and Resources
Types of debts that can be consolidated