Over the years, consumer debts have been increasing at alarming rates, with an estimated $14.6 trillion at the end of 2020. After the mortgage debt rose in the fourth quarter of 2020, consumer debt rose by a whopping 1.4%. Consumer debts mostly consist of car loans and student loans. The largest percentage of these debts are mortgages, with a  smaller proportion being from credit card debts. 
When debts remain unpaid over a long period, they become unmanageable. Many families in the US have incurred high credit card debts, and the inability to pay their creditors is a big challenge. With the vast debts in mortgages, student loans, and auto loans, along with credit card loans, a typical U.S. household owes about $135,768 in unpaid debt. The rising cost of living makes debt management even more overwhelming for Americans.
Having gone through similar challenges and encountering many clients who are undergoing financial problems, debt consolidation experts at Encompass Recovery Group are in a better place to handle your issue. This is because we understand the frustrations and challenges you must be going through. Our debt consolidation programs are tailored to help you embark on a debt-free life. Our comprehensive debt consolidation will give you a smooth ride to your financial independence. We are committed to helping residents of Sunrise live free and happier lives.
Financial Management Through Debt Consolidation
Paying cable, rent, and utility bills sent to your address every month can be daunting. Credit card debts, car loans, mortgages, and other loans can only make things more difficult. Having many different debts from different organizations makes it almost impossible to keep up with your responsibilities.
Debt consolidation programs are available for Sunrise residents. Our debt consolidation experts at Encompass Recovery Group will help you by merging your debts into one manageable loan. 
Debt consolidation lowers the interest rate and monthly installments, a lower interest rate, or both. This is one of the best ways to clear multiple debts such as credit card debts, student loans, car loans, and other kinds of debts.
However, debt consolidation may not entirely settle your financial problems since it involves taking out a new loan to repay the previous outstanding loans. Credit card debts can also be combined into another credit card. You can also transfer the available balance or take a loan from a credit union or bank. A bank or credit union loan always requires you to give collateral.
Once your debts are consolidated, managing becomes easier because instead of dealing with different creditors, you now have one. Instead of paying monies on different days of the month, you pay the agreed amount on specific dates.
Getting out of Debt on a Low Income in Sunrise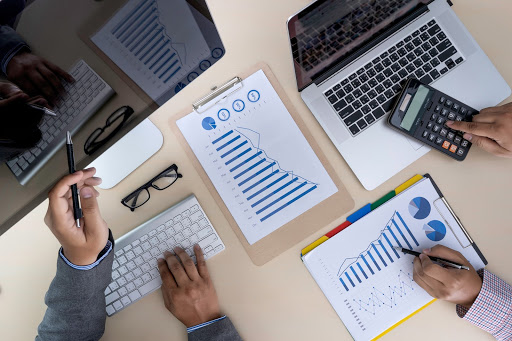 Low earning power is one of the reasons why some people are unable to clear their debts. Even if they try to adhere to their debt reduction plans, some families just can't meet their financial obligations each month. Other times, people can only afford to pay the minimum payment owed on their credit card, making debt elimination seem like a distant dream. Even with a low salary, there are ways to get out of debt regardless of the situation.
If you feel that the financial burden on you is too heavy, it would be wise to consider seeking help from a credit counseling company. Credit counselors have the means and skills necessary to come up with a reasonable debt management plan. After a comprehensive discussion with a credit counselor, they will have a complete analysis of your financial situation and spending habits.
The debt management company will also negotiate for better terms with your creditors to lower your interest rates and consolidate your loans into one more manageable payment. With reduced interest rates and more affordable rates, you will be able to clear your debts faster with your income.
Get out of Debt Today
Encompass Recovery Group offers credit counseling and debt management services to Sunrise residents at an affordable rate. If you are ready to face your debt and begin a new life, contact us to help you decide the best debt resolution package that will work for you. 
We consider all facets of the current finances to ensure that we propose the right approach for you. With successful debt resolution negotiation, our specialists will reduce the overall debt and the payment deadline while making the payments and interest rates achievable for you.
References and Resources