Short-term loan consolidation involves merging several debts into one, mostly at a lower interest rate. With consolidation, you will then have just one firm to make one once-a-month repayment to. This will help in reducing the confusion when repaying your short-term loans, with a more efficient process.
Can I Use a Short-term Loan to Consolidate Debts?
Using an additional short-term credit may not be your ideal choice, except if you can pay for it. Short-term loans are typically preferred because the debtor has few other choices due to poor credit or has a low salary. Using an expensive short-term credit to consolidate unsettled expensive short-term loans is not a solution for you. Though, there are other choices available, such as borrowing from friends and family or bad credit personal loan.
What Types of Debt Can Be Consolidated?
A debt consolidation loan can be very useful in simplifying nearly any unsecured consumer debt such as:
Credit Card

Utility Bills

Medical Bills

Personal Loans
How do I Consolidate My Payday Loans?
A personal loan is a practical option if you need to consolidate your short-term loans. Interest rates differ for unsecured personal loans, particularly for bad credit debtors. However, you can find a loan that's big enough to settle your payday loans at an interest rate that's more reasonably priced.
This option also saves you money if you receive a loan with a longer settlement period. This way, you do not get stuck with numerous penalty fees and late repayment fees that go together with multiple payday loans. 
Borrowing money from a family member or friend willing to loan you money for a few months, could be another option. Even though it could cost you your pride to ask, loved ones tend to loan money to family or friends without interest. The money borrowed can be used to settle your payday loans. Then, repay the money to your loved one like a lender with regular payments as arranged.
3 Approaches to Pay Down Payday Loan Debt Without Another Loan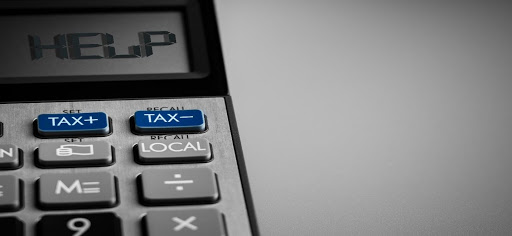 Contact your lenders

: A lot of short-term moneylenders possess a collections subdivision that may be able to assist or help you create a settlement plan. The sooner you get in touch with your creditor, the easier it'll probably be for you to get a prolonged repayment plan.

Come up with a budget

: Scrutinize all of your expenses and income and plan on how you can cut back. Consider using an online budgeting software program to help you keep track of your finances.
Consider engaging a credit counseling organization: 

Trustworthy not-for-profits can help you find ways to come up with a budget and frequently offer free workshops and materials to help you manage your debt.
A Collection of Installment Loans:

Installment loans give longer repayment periods and greater sums than a normal payday loan. You may perhaps use an installment loan to repay your payday loan liability. Before you apply for the loan, check the creditor's internet site to be sure it works in your state.
What to Consider Before Taking Out a Short-term Loan
Installment loans, payday loans, and auto title loans go together with high fees and rates which can trick you into a cycle of debt. Debtors may find themselves borrowing a second or third loan since they couldn't settle the first one timely.
Consider other possibilities before choosing  a short-term loan such as:
Local resources

: Nonprofit organizations, government agencies,  and local charities frequently give free monetary services and help with utilities, food, and rent for those who can't afford it.

Payment extensions:

Speak to your bill providers about extending your payment plan or postponement on your due date if you're in arrears on payments.

Side jobs:

The online market offers the capacity to more easily sell undesirable items, drive for rideshare services or sign up for food delivery.
Contact Encompass Recovery Group for Help with your Payday Loans
With Encompass Recovery Group, we offer a guarantee on your debt consolidation. With our services. there is a possibility that the principal amount you need to pay, and your interest rate will reduce. What we do is to negotiate with lenders and make sure that you settle what you can manage to pay for with easier terms. With this, you can get out of debt quickly. Call us today at : (877) 769-0109
References and Resources