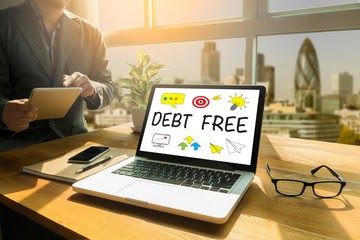 Encompass Recovery Group has been rated the number one Payday Loan and credit card resolution center countrywide. We have helped thousands of clients become debt-free and helped many others in cash advance debt settlement. We have also been able to maintain an A rating with the BBB(Better Business Bureau)
We work hard to offer easy and comfortable approaches to the resolution process. By this, we make the situations of our clients much easier to deal with. When a business owner has to deal with unreasonably high interests causing them to lose ground, they can feel discouraged. It is, therefore, our duty as the leading credit card resolution center to provide them with manageable payment plans
If you or your company is struggling with loans that are high interest and look unmanageable from your end, you need to contact us as soon as possible. Taking this first step is already a relief and as we take you through the process, you will start to get hopeful again.
What is a Merchant Cash Advance?
This is a type of financing that offers an individual or a company the option to sell part of their future sales and in return get immediate lump sum payment. This amount helps you or your company pay for expenses and to help it grow. 
How Does Cash Advance Debt Settlement Work?
Cash advance debt settlement is done through a mutual agreement between the borrower and the lender.  Say you have taken out a cash advance through a company that provides these kind of loans.
We come in and use our working relationship with them to work out a payment plan for your loan. We also negotiate these terms with all the lenders that you have taken out a loan with.
All you have to do after this is done is to keep up with your payments and within no time, you will see the debts going down quicker than you would have imagined. Once the payments have been lowered and you have freed up cash, you can use it to grow your business. You save and grow your business which is a win-win situation.
Can a Debt Consolidation Company Help With My Merchant Cash Advance?
Debt consolidation companies ideally work with small business loans. Merchant cash advances are, however, not considered as loans so your business may be at risk. The consolidation company will provide you with options that include;
Bankruptcy
Filing for bankruptcy helps you save your business if you are unable to offset your MCA. Under MCA agreements, bankruptcy is not considered an event of default. On the flipside, Bankruptcy will harm your credit score which will make it difficult to get financing. When applying for a cash advance, you are required to sign a personal guarantee which means that even if you file for bankruptcy, the cash advance company can still come after your assets.
Debt consolidation loans
A consolidation loan will help you repay all existing debts. This includes a cash advance. This also works to offset multiple cash advances.
Asset-Backed Loans
These are loans that you guarantee with your business assets. What this means is that if you are unable to pay the loan, the lender will come for your business assets to offset the debt. 
Another disadvantage to this is that when you sign up for an asset-backed loan, you sign up for a personal guarantee, which means that they can also come for your assets.
Term Loans
Term loans can be used to replace a merchant cash advance, however, the lender restricts how this loan is used. A downside to this loan is that it takes a long time to qualify for one and in the event that you are at risk of defaulting on your cash advance payment, the lenders may file a confession of judgment, leaving your business assets at riskReach Out To Encompass Recovery Group
Encompass Recovery Group provides you with the best options to help you offset your loans and stay debt-free. We understand how stressful servicing loans can be with high-interest rates. We negotiate new payment plans with your lenders to help you comfortably settle your loans
Do not hesitate to reach out to us today.
References and Resources